PRODUCT FORM INQUIRY:
Manufacturer:
Model/Part #:
Message/Notes:
BarCodeTraders.com
Global Equipment Brokers - Professional Service - Worldwide Shipping
Trakker Antares 2410 Handheld Terminal
Model/Part #:
2410A0132060
Other P/Ns:
Description/Configuration:
The durable 2410 Handheld Computer weighs less than 400 grams (14 oz.) making it ideal for your batch applications in either retail commercial or light industrial operations. Powered by Lithium Ion batteries the 2410 ensures a full day's work to help you complete time intensive tasks such as inventory restocking. 55 key alphanumeric, standard range scanner & 4MB flash. Uses charger/Dock TD2410 and (Li-Ion) battery pack 069429.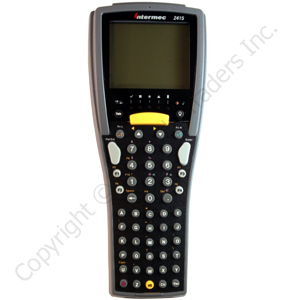 We can source New, Refurbished, and Used
equipment from around the globe.
Contact Us Today!
Copyright © 2019 BarCodeTraders.com - All Rights Reserved.
Other parties' trademarks and services marks that may be referred to are the property of their respective owners.
Nothing on this Web site should be construed as granting, by implication, or otherwise, any license or right to use any trademark.